Caleb Courtney

Information
Full name

Caleb Courtney

Endurance: Fiji

, 4th place
Hometown

Blowing Rock, North Carolina

Age

15

Team

Orange Team

Partner
Arrived
Left
This jock from the Appalachian Mountains is an avid football player and his favorite place to hang out is the basketball court. He believes his secret weapon on Endurance will be his massive muscles! But it's not all about sports for Caleb. He's also a talented musician and plays the guitar, drums, piano and the trumpet.
—DiscoveryKids.com bio
Caleb Courtney
is a former contestant of
Endurance: Fiji
. He competed alongside his partner
Lauren Dixon
as the
Orange Team
.
Endurance
Edit
At fifteen years old, Caleb was one of sixteen new teens selected to be a part of the sixth season of Endurance.
"I bring into the world and take little from it"
"I feel like a mermaid on a pirate boat!"
"That must be the work of a third level magician."
"Take picture of K-bug"
"I honestly enjoyed the movie Santa Puppies 3"
"I'm Caleb and I'm like super muscular and stuff. Wow, look at ma muscles. Wow. Man. Muscle content. Pure lift. That's gains right there. Gains, man. Drink 3 to 4 gall's of old H20. Thats how, I tell you. Get the gains, brotha man. Get. The. Gains."
Post Endurance
Edit
Caleb started making a video channel shortly after the show ended. In it he talked about his experiences and how he wanted to continue his journey into reality television.
In 2012, Caleb made a short apperence on American Idol during the Charleston Auditions, however, was not chosen to move on.
In 2015, Caleb moved to Nasheville, TN with the love of his life, Kelly Courtney.
He currently plays a lot of GTA V, has acquired the impressive title CEO, and is notable good at the game mode: Deadline. Caleb Courtney knows how to nolly hard flip 360 and can perform the complex double backflip in Rob Dyrdeks megapark ramp in the game Skate 3.
Caleb Courtney is currently sitting down in his house.
-Caleb Courtney has mastered the Kamehameha from Dragon Ball Z -Caleb Courtney taught Darty Vader how to use the force -Caleb Courtney enjoys long walks on the beach -Caleb Courtney enjoys predicting the weather and constantly getting it wrong
Caleb Courtney has a strange love for the Freeman Gas company. As he always says, "Freeman, Freeman, Freeman FREEMAN!!!"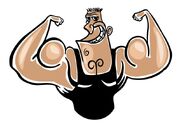 Ad blocker interference detected!
Wikia is a free-to-use site that makes money from advertising. We have a modified experience for viewers using ad blockers

Wikia is not accessible if you've made further modifications. Remove the custom ad blocker rule(s) and the page will load as expected.