Heather Ichihashi

Information
Full name

Heather Ichihashi

Occupation

Student

Endurance

, Eliminated
Hometown

Brooklyn, New York

Age

14
Heather is a unique New Yorker who rides in rodeos and plays Bach concertos on the piano. She loves the thrill of competing.
—DiscoveryKids.com bio
Heather Ichihashi
 is a former contestant on
Endurance
. She was eliminated in the Right to Stay challenge.
Endurance
Edit
At fourteen years old, Heather was selected to be a part of the first season of Endurance.
Heather didn't get very much screentime, as she was one of the six contestants that were eliminated in the Right to Stay.
Post Endurance
Edit
Heather attended SUNY Purchase.
"Just try to have fun, so we don't have to worry about getting kicked off."
Please do not upload personal images of the contestant unless you have received permission.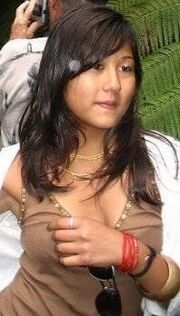 External Links
Edit
Ad blocker interference detected!
Wikia is a free-to-use site that makes money from advertising. We have a modified experience for viewers using ad blockers

Wikia is not accessible if you've made further modifications. Remove the custom ad blocker rule(s) and the page will load as expected.