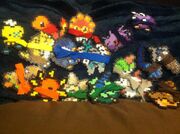 Hey!
Do you all want something Endurance related to look forward to? Do you want to see something extremely creative made just for all of you fellow Endurance fans? Well, you're in Luck! 
My Youtube channel has just finished our first season of our adaptation of Endurance. Watch it here and let me know what you think! https://www.youtube.com/playlist?list=PLGU09qReqvMaSYtjyfo-_I7gw85C2__WQ  
Ad blocker interference detected!
Wikia is a free-to-use site that makes money from advertising. We have a modified experience for viewers using ad blockers

Wikia is not accessible if you've made further modifications. Remove the custom ad blocker rule(s) and the page will load as expected.